Situated in the southernmost part of Colombia, Leticia Amazonas is your gateway to the enchanting Amazon rainforest. As an avid tour operator, we recognize the allure of this remarkable locale. Join us in this post as we explore Leticia's distinctive attractions, its pivotal position as the Amazon jungle's entry point, and the exciting tours ready for intrepid explorers.
Table of Content
Best Time to Visit Leticia Amazonas | Flying to Leticia Amazonas | How many Days in Leticia Amazonas | Recommended Tour in Leticia Amazonas | Tips for your Trip
Unveiling Leticia's Enchantment
Leticia, the southernmost city of Colombia and the capital of Amazonas, holds a special place on the map. Positioned at the tri-border area, it shares its borders with Peru's Santa Rosa and Brazil's Tabatinga, creating a dynamic crossroads of cultures. However, Leticia's true marvel lies in its adjacency to the mighty Amazon River, an unparalleled force of nature that shapes the land and offers access to the heart of the rainforest.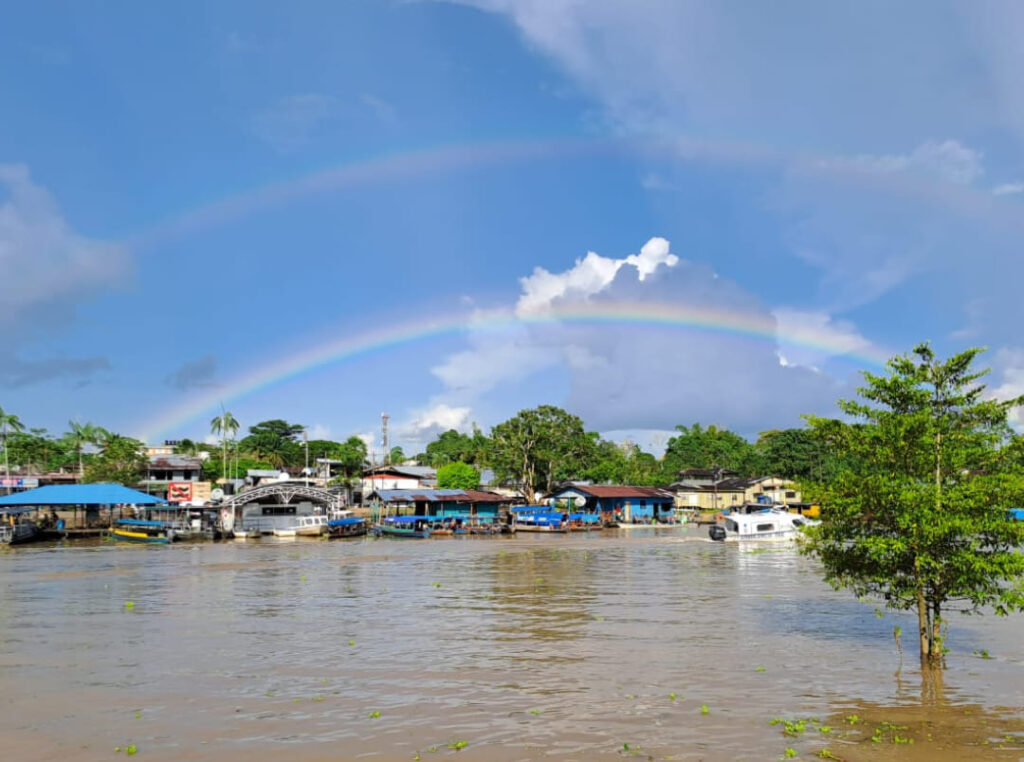 Best time to visit Leticia Amazonas and organizing your trip
Embarking on a journey to the Amazon rainforest is a dream shared by many, but choosing the right time to visit can greatly enhance your experience. At Amazonas Jungle Tours, we believe that every season in Leticia Amazonas offers a unique and captivating adventure. Whether you're drawn to the lush beauty of the flood season or the accessibility of the summer season, there's an Amazonian wonder waiting for you year-round.
Navigating the Seasons: High Water and Low Water
Unlike many other destinations, the Amazon rainforest follows a distinct rhythm governed by two primary seasons: the high water and low water seasons.
High Water or Flood Season (November to April)
During the high water season, typically from November to April, the Amazon undergoes a transformative process. The season is characterized by increased rainfall, turning the rainforest into a lush, water-drenched landscape. The Amazon River surges, causing significant flooding of areas called «varzeas.» This phenomenon offers a unique perspective, with formerly solid paths becoming navigable waterways. Jungle exploration takes on an aquatic dimension, as kayaks and boats replace conventional trails. It's a time when the rainforest is reborn, teeming with life and offering an exceptional opportunity to connect with nature's intimate intricacies.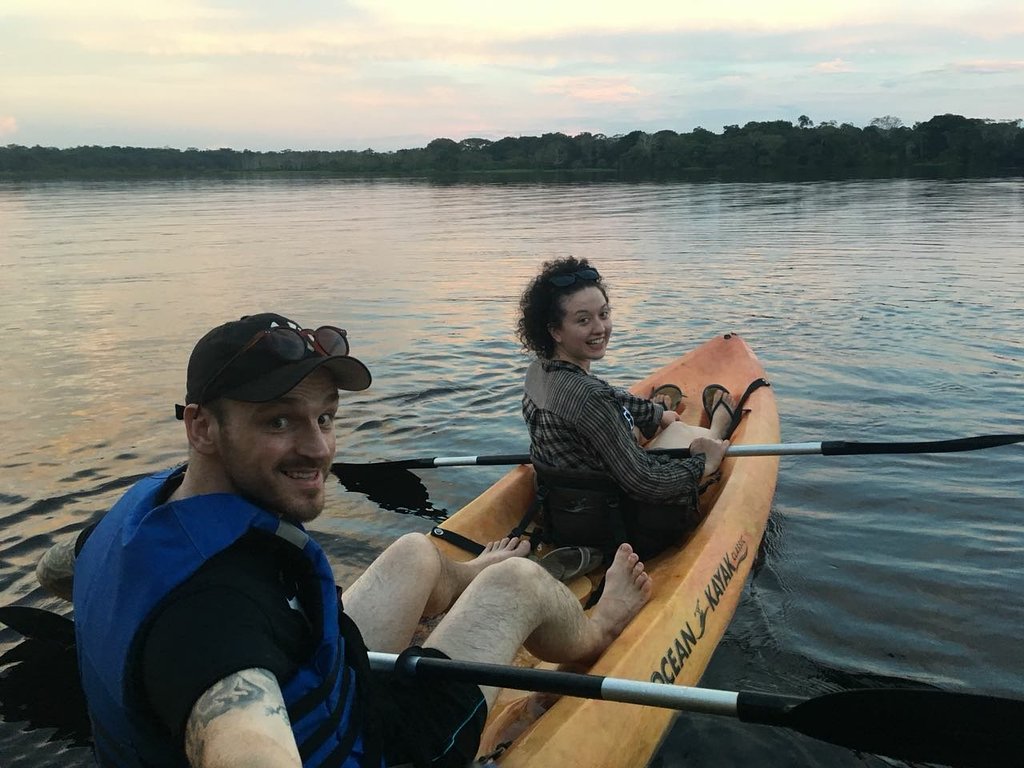 Low Water or Summer Season (July to November)
When the sun reigns supreme, it marks the onset of the low water season in Leticia Amazonas. This is the time when the jungle dons its summer attire, and temperatures soar, reaching up to 37°C. While the air gets hotter, the water levels recede, revealing a new dimension of the Amazon. Now, the rainforest becomes a trekker's paradise, with trails and pathways leading to corners that were previously hidden beneath the waters. The shallow streams open up routes to the heart of the jungle, beckoning those who seek the thrill of exploration. And let's not forget about river fishing—the Amazon's underwater world teems with life, offering the opportunity for an unforgettable angling adventure. As a bonus, the sun-kissed shores reveal themselves, creating temporary beaches along the Amazon River where you can relax, swim, and embrace the changing scenery.
Flying to Leticia Amazonas
When journeying to the heart of the Amazon, Leticia serves as your access point. To reach this vibrant destination, air travel is the exclusive route. Direct flights from Bogota, a quick 2-hour trip, bring you to the Alfredo Vasquez Cobo International Airport. From there, Leticia Amazonas unfolds, presenting the realm of the Amazon in its full splendor.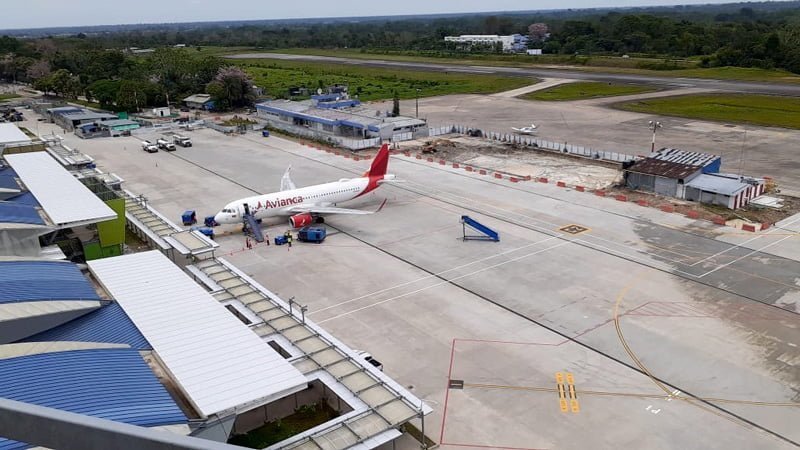 Winged Partners: Latam & Avianca
Leticia unfolds below you as Latam and Avianca, reputable airlines known for safety and comfort, guide your journey. Both carriers ensure that your flight is not just a passage, but an experience of its own. With either choice, your connection to Leticia is seamless and assured.
Planning Your Flight: Cost and Essentials
Practicality underscores your journey. The average round-trip cost from Bogota to Leticia is around 600,000 Colombian Pesos per person. Additionally, a nominal 35,000 Colombian Pesos (roughly 8 USD) entrance tax awaits at the airport, streamlining your entrance to this vibrant destination.
Pro Travel Tip: Book Ahead
Seize the role of the savvy traveler by booking through official channels, such as Avianca (www.avianca.com) and Latam (www.latam.com). Not only does this promise the best deals, but it also offers real-time support. As Leticia's allure grows, booking early ensures your place in this remarkable adventure.
Boat from Iquitos or Manaus to Leticia Amazonas
As captivating as the flight into Leticia is, there are alternative routes for those seeking a slower, more immersive journey. Should you find yourself in the Amazonian hubs of Manaus (Brazil) or Iquitos (Peru), a waterborne passage awaits, allowing you to savor the journey into Colombia's embrace.
Boat from Iquitos to Leticia
For those venturing from Iquitos, a waterborne passage awaits. Speed boats provide a direct link, taking about 14 hours to bridge the distance between Iquitos and Leticia. A more leisurely journey is available via slow cargo boats, where hammocks become your resting place as you traverse the Amazon's currents. Upon arrival, you'll dock at Santa Rosa Island, situated across the river from Leticia. This strategic location ensures easy access to Leticia Amazonas, a gateway to the Amazon jungle.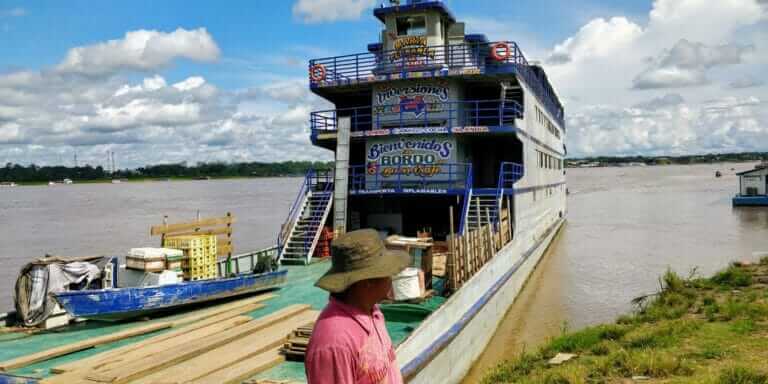 Boat from Manaus to Leticia
Starting your journey in Manaus opens up varied travel options. Cargo slow boats offer a slower-paced adventure, consuming around 5 days to reach Leticia. Alternatively, speed boats provide a quicker transit, albeit with over 36 hours of travel time. Regardless of your choice, your arrival will take you to Tabatinga, the neighboring city to Leticia. From there, a short connection grants access to Leticia Amazonas, inviting you to explore the wonders of the rainforest.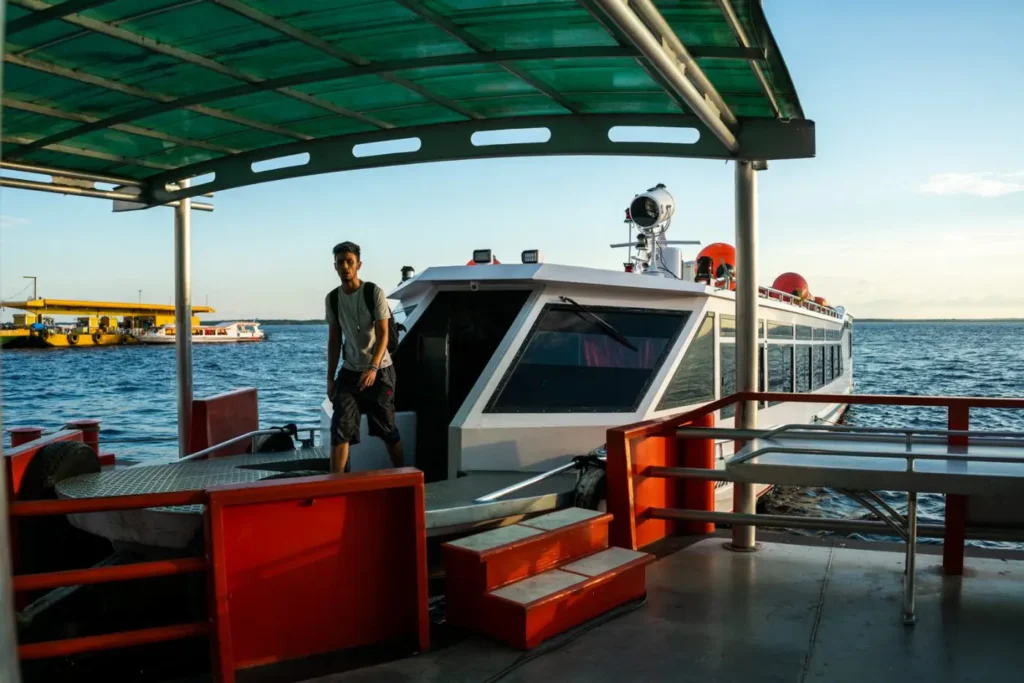 Navigating the Waters: Preparing for the Journey
As you embark on these aquatic journeys, meticulous preparation is key. The intricate border crossings require careful navigation of immigration paperwork. Ensuring that your documents are in order will streamline the transitions, allowing you to embrace the adventure without unnecessary delays.
How Many Days Should You Spend in the Amazon?
To fully immerse yourself in the Amazonian realm, we recommend a 4 to 5-day expedition. This timeframe allows for a thorough exploration of the Amazon's diverse offerings. A standout choice is the 3-day tour by Leticia Amazonas Jungle Tours Operator. This dynamic itinerary delves into indigenous communities, unveils remarkable wildlife encounters, navigates dense jungles, and offers thrilling nocturnal boat and foot safaris. The tour starts daily at 7 am and concludes in Leticia by 5 pm on the third day, ensuring an impactful experience and lasting memories for all travelers.
The Leticia Amazonas Tour: An Immersive Experience
If you're seeking the ultimate Amazon adventure, Amazonas Jungle Tours is the ideal choice. This company stands out for its exceptionally well-structured plan, ensuring an authentic and enriching experience. With knowledgeable local guides and activities designed to immerse you in Amazon's culture and beauty, you won't find a better option for your adventure.To book this tour, find complete information at this Link.
Day 1: Immersion in Amazonian Life
Embark on your journey in Puerto Nariño, a model of sustainability and nature respect. Here, spot pink and gray dolphins and partake in a jungle hike, discovering the rich Amazonian flora and fauna.
Day 2: Community and Nature Connection
Visit the Peruvian community of San Antonio and relish local cuisine, from fresh fish to traditional dishes. Each meal will be a feast of authentic flavors.
Day 3: Farewell to the Amazon
Conclude your adventure with kayaking, explorations, and panoramic views from the Puerto Nariño viewpoint. Rest in a comfortable private room in Leticia Amazonas, tailored to your needs.
Your journey with Amazonas Jungle Tours guarantees an extraordinary encounter with the Amazon, where each moment is thoughtfully crafted to ensure an unforgettable exploration.
Additional Tips for Your Leticia Amazonas Tour
For a seamless Leticia Amazonas tour experience, consider the following tips:
Opt for Light-Colored Clothing: Mosquitoes are deterred by light colors, and these hues also keep you cool in the humid climate.
Comfortable Boots or Shoes: Essential for jungle treks, ensuring comfort and ease of movement.
Pack Your Swimwear: Don't miss the chance to take a refreshing dip in the Amazon's crystal-clear waters.
Identification and Wallet: Keep your ID and wallet handy for any formalities or purchases.
Taste Regional Fruits: Your Amazon journey isn't complete without sampling a copoazú juice, known for its delicious and refreshing taste. Explore other local flavors like Arazá, camucamu, or acerola.
Arm Yourself with Repellent and Sunscreen: Mosquitoes and intense sun are part of the Amazon experience. Bring repellent to ward off insects and sunscreen to protect your skin.