Welcome to Amazonas Jungle Tours, your gateway to the mesmerizing Amazonas region. Established in 2010, we are a local tour operator based in Leticia Amazonas, renowned for our unique and authentic jungle adventures. Whether you're a solo traveler, a family, or a group, we tailor our tours to offer you an unparalleled experience, blending the rich Amazonian culture with thrilling adventures. Dive into our catalog and discover why many believe that just 5 days in the Amazon is enough to capture its essence. Embark on a journey with us and witness the magic of the Amazon firsthand.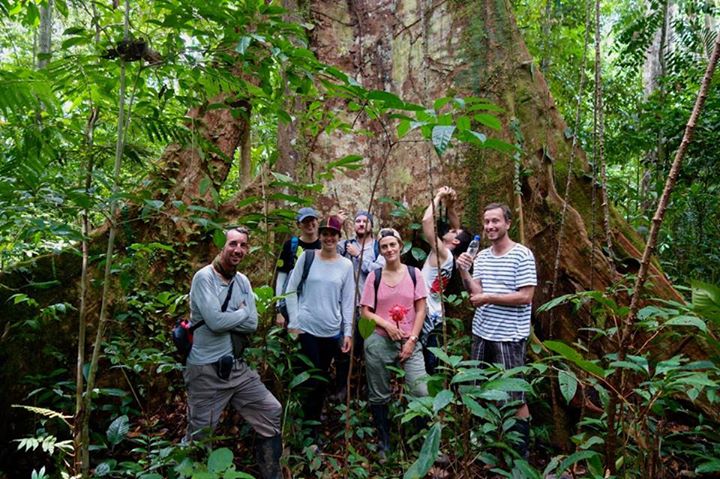 Our Recommenations for a Leticia Amazonas Jungle Tours
Considering a trip to the Amazon? A 5-day stay is sufficient to fully experience its wonders, no matter the time of year. With Amazonas Jungle Tours, we guarantee a complete three-day trip within this timeframe, ensuring you make the most of your visit.
Leticia Amazonas Jungle Three Day Trip
Short on Time? Fly to Leticia Amazonas for Four Days
If you're flying to the Amazonas for just four days, don't worry. We can tailor a trip to fit your flight schedule, ensuring you experience the best of the Amazonas. This itinerary is ideal for those with limited days, making every moment count.
4 day trip starting at 1:30 pm and finishing the fourth day at 9 am
Plan to arrive in Leticia by 12:00 pm to make the most of this itinerary. This gives you ample time for breakfast before boarding the 1:30 pm boat. From the moment you arrive, activities kick off. Enjoy two full nights of activities, with an additional night on the third day. We'll have you back in Leticia by 9 am on the fourth day, perfectly timed for your airport transfer. For onward flights to Bogota or other Colombian cities, please schedule departures after 11:00 am.
Three day trip in Leticia Amazonas starting at 1:30 pm
For those with a 4-day flight schedule to Amazonas: If you arrive before 11:30 am on your first day, we can start your jungle tour at 1:30 pm. The tour will conclude on the third day at 5:00 pm, bringing you back to Leticia. On the fourth day, we'll provide a transfer to the airport. This tour is specifically designed for travelers with return flights to Bogota or other cities scheduled before 11:00 am.
Amazing jungle tour for two days and extra night
For travelers with a 4-day flight to Leticia Amazonas arriving after 12 pm: Our tour begins the following day at 6:15 am and concludes on the fourth day at 9 am in Leticia. Ensure your return flight is scheduled for 11:00 am or later to accommodate our airport transfer. This tour offers a prime opportunity to witness the best of the Amazon. As one of our top-selling trips, participants consistently report having a fun and memorable experience.
Two Day Trip into Leticia Amazonas Jungle